OUTERSITES (I, II, III & IIII)


"Outersites has started as a logical evolution of voyager exhibition's live electronic soundtrack sound materials, kind of a crystalized memory of places visited by the mind during the process of improvisation. seven different places revisited in live act. sites.
Continues now as a media to improvisation, as a laboratory of structures and textures, from solid concrete figurative to liquid random abstract forms."
---
BACK TO ARTISTS
ID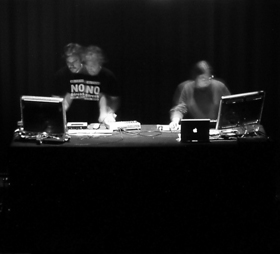 RUI GATO + TIAGO MARTINS • WEBSITE
DISCOGRAPHY
V/A
PORTUGAL:
A NEW SOUND PORTRAIT
[©2005, N_Records]

TRACK 05
THE PATTERN OF THE PROSCRIPTIVE WATCHDOG
» DETAILS
V/A
VOLUN
[©2002, mono¨cromatica]

TRACK 06
HAPPY MASS TELEPORT

» DETAILS